HC electronics is a Czech company specializing in electronics manufacturing services, primarily printed circuit board assembly and related activities for a wide range of customers. The company was founded in 1992 and is based in Hradec Králové. The founders Libor Hrubeš, Roman Opa, Ivo Římal, Jan Vejvoda, and Petr Zamouřil have found a strong financial partner to further accelerate growth of HC electronics.
Roman Opa, Ivo Římal and Petr Zamouřil will retain a significant minority stake in HC electronics and will continue to be actively involved in the management of the company. The responsibilities of the departing founders will be gradually passed on to the next generation of management team members.
Marek Hoščálek, the partner at Genesis Capital Growth, said: "The founders have managed to build a stable and successful company from scratch, which now belongs among the major players in its field, and which is able to compete on both domestic and foreign markets. We are delighted to be able to facilitate the growth of such a promising player in the attractive segment of electronics manufacturing services with our fund."
Founder and CEO of HC electronics, Petr Zamouřil, commented: "We are excited to join forces with Genesis Capital Growth, a partner we consider ideal for future growth. Our common goal is to provide high-quality services to our customers in the future and to assist them in their further development, which will be made possible by the strong financial backing provided by the partnership with Genesis Capital Growth. At the same time, we will focus on the continued development of our employees, whom I see as a key element of the company's future success."
Jiří Beneš, the managing partner of Genesis Capital Growth, added: "We are pleased to announce the next investment completed by GGEF I, the fund focused on investments into companies with strong growth potential and ambitious management teams seeking capital and support to expand internationally, invest in new innovations and develop their businesses to the next level. We look forward to working with HC electronics managers who have led the company's highly successful development to this point."
About HC electronics
Founded by six employees of the former Tesla Hradec Králové, a Czech traditional electronics manufacturer, in 1992, HC electronics has grown to become a leading player in the field of printed circuit board assembly with a focus on small and medium series. The company provides a wide range of services to its customers in Central and Western Europe. The company employs more than 130 people and achieved sales of nearly EUR 7 million in 2021.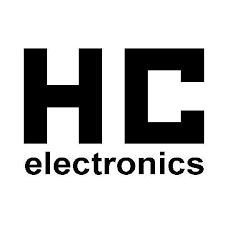 Transaction advisors
JŠK acted as legal advisor and Deloitte Advisory acted as financial and tax advisor to Genesis Growth Equity Fund I.
IMAP REDBAENK provided transaction advisory services and PPS advokáti provided legal advice to the shareholders of HC electronics.